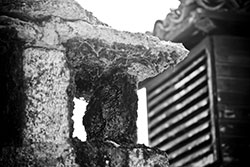 Things get dirty over time, and in the case of air ducts, it is no different. However, a dirty duct can be quite detrimental to the indoor environment. Air duct maintenance is an important routine that will need to be done every few years to make sure that the vents in the building continue to provide clean air. With that large a timeframe, it can make you wonder: just what can cause the duct to get so bad that people call air duct companies to fix the problem? Air Duct Cleaning La Crescenta sheds some light on the most common pollutants warrants cleaning on a regular basis.
-Dust and Debris
It is common for air vents to have dust, debris and other kinds of pollutants build up inside. Other pollutants can include pet dander, pollen, smoke particles, and just about anything air can carry. Regardless of what they are, all of them can cause the ducts to clog up, and eventually flow into the building. This can make the indoor environment feel quite uncomfortable, and will need to be taken care of as soon as possible.
-Mold
Mold is a more dangerous pollutant to deal with. Often thriving in humid temperatures, mold can even use dirt to multiply. When these spores are released into the home, it can be quite dangerous for humans, especially for those suffering from allergies and other respiratory conditions.
It is very important that homeowners should watch out for any of these in their ducts, as it will lead to problems in the future. To ensure that these problems do not get any worse, constant inspection of the ducts is important. That way, it is possible to act ahead of time, as well as avoid calling an air duct cleaning business during emergencies.